Keep Cool in Your New Pool!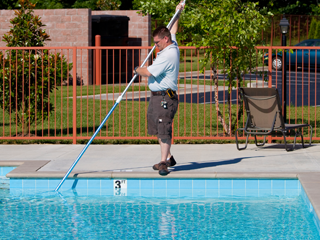 Beat the summer heat with a brand new swimming pool from Bakers Pool Supply. We are dedicated to providing you with the highest quality pool services and products in the Irvine, KY area. If you already have a pool, we offer maintenance and repair services as well as weekly cleanings. This is our 40th year in business. Bakers Pool Supply has the resources and expertise to keep your pool in excellent condition all year long!
Our Swimming Pool Specialties:
Talk to Our Pool Professionals
Our helpful team of swimming pool experts will guide you through all the important information you need prior to purchase a pool, we guarantee it. Call us today so we can help you find the perfect pool for you and your family! Don't forget to ask about our warranties and free estimates.